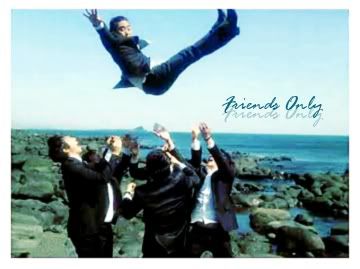 Music >>
audiokidds
Graphics >>
too_dangerous
Comments are screened
Hey, so you've stumbled on my little blog here~
I haven't been active here for a long time, but I keep this journal so that I can still keep in touch with the friends I've made on LJ through the years.
I've been a longtime lover of Asian music, dramas and variety shows, though I rarely blog about them any more.
Fangirling used to be my life, and although reality seems to be taking the winning lead, I do hope to be active again in the future.
If you're curious to read my old entries, feel free to drop me a comment and I'll add you. Other than that, please enjoy your stay here :D
Current Location:

Home :D

Current Mood:

hopeful

Current Music:

Arigatou Ima - NEWS